Axis Gear is a motorized Bluetooth add-on for certain window blinds, which launched on Indiegogo a few days ago. If your window blinds are raised or lowered on a chain or looped cord, the device can do the heavy lifting for you with automation set to follow a schedule or respond to light levels, plus manual operation through touch controls and a mobile app.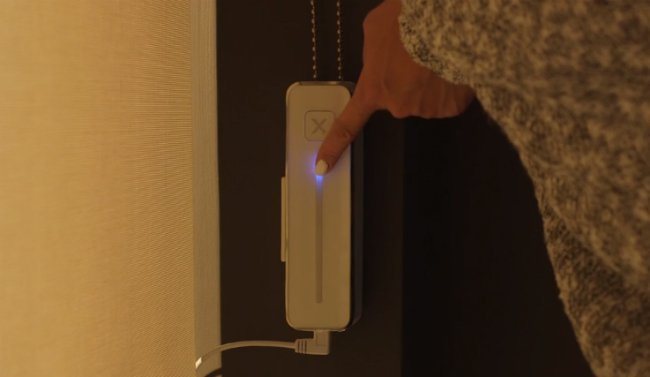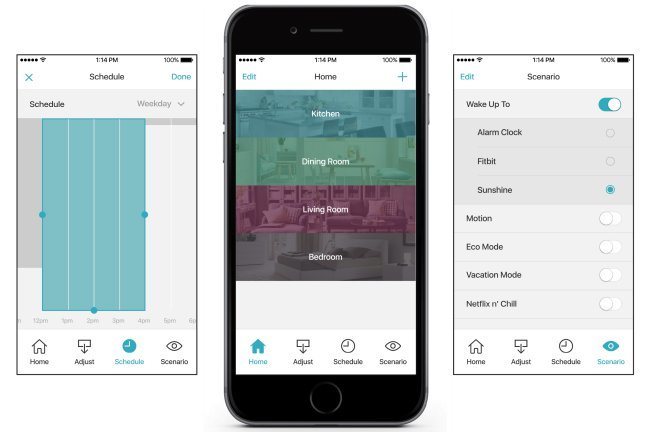 For instance: If you have several Gear devices installed around your home, you can control them as a group from any one device. Gear also augments its solar-rechargeable battery with replaceable alkaline backups that can provide a year of use on their own. And the capacitive-touch controls on the face of each device are backed by an LED strip, which slides up and down relative to the position of the shade.
In an email to Postscapes, Gear's designers say the motor is significantly quieter and stronger than the competition. They're also building in optional support for Zigbee and Thread, and are working on integrations for other smart home systems.
Gear's crowdfunding campaign continues through Nov. 26, and it should ship by October 2016. Check out the video below to learn more.


Related: Rise, SageGlass, SONTE Film, Smart Home Retrofits