Many smart home products require us to replace fixtures and appliances wholesale — which can seem like a waste, especially because many "dumb" products have a long useable lifecycle. So it's nice to see a device like Rise providing a simple and elegant retrofit solution for the stuff that's already in your home. In this case, we're talking about window blinds.
Rise works with any blind or shade that has a looping "sidewinder" chain. (That makes it an incomplete solution for all legacy window coverings, but hey — it's a start.) The device itself is a small block that attaches to the window. The chain is fed through in both directions, so internal motors can do the work of spooling it to raise or lower the blind.
Cleverly, Rise is powered by an internal Lithium battery fed from a solar charger on the outward face, and connects over Bluetooth, which means there are no wires of any kind. Nighttime and cloudy days should be no problem, as the developers claim Rise can store enough power to raise or lower a blind 50 times at full charge.
Users can pair their mobile devices to control Rise directly, or set automatic movements based on a schedule or in response to changing light levels. There are also two capacitive touch buttons for manual control. With more than one Rise, blinds in multiple rooms can be controlled and scheduled independently.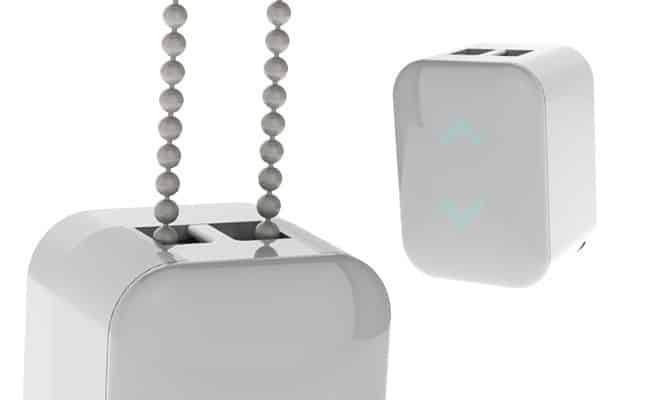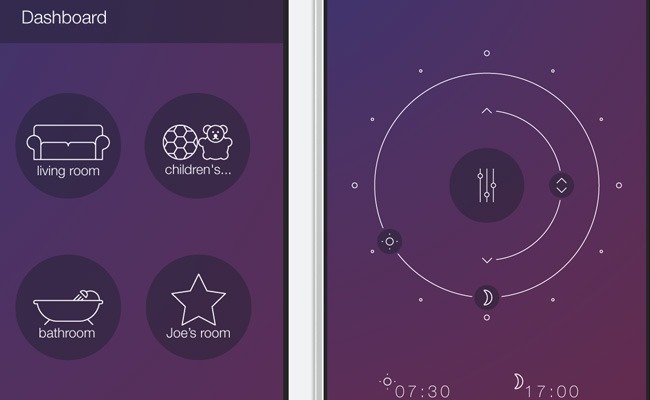 Created by a team at Estonian design firm Wazombi Labs, Rise exhibited earlier this month at SV2B (Silicon Valley Comes to the Baltics). It should be available for preorder through a crowdfunding campaign soon.
Learn more and subscribe to updates at TheRiseApp.com.
Related: SONTE Film, Connected Home Products