For every new company or product that hits the wireless home automation market, it seems there's a new proprietary remote-control app cluttering up your phone. Homee, from design firm Codeatelier, offers a single app to cut through the clutter and control all your automation systems from one simple interface.
Homee is a modular system that expands to meet your needs. The starter kit is a two-inch cube that plugs into a computer via micro USB. This "brain" cube can connect to any device that uses WiFi or AirPlay. Other cubes can be stacked on top Lego-style, thanks to magnetic connectors, to add support for Z-Wave, Zigbee, EnOcean, and other wireless protocols.
Once the cubes are set up, it's just a matter of connecting all your home automation gadgets through Homee's cross-platform interface. The Homee app lets users control their devices, receive notifications, and set rules for automated behaviors (what the designers call Homeegrams).
Unlike many other home automation products, Homee doesn't rely on a cloud service. All of your data, usernames, and passwords are stored and encrypted on the brain cube itself. Not only is that good for your privacy, it also improves reliability: Homee will keep working over the local wireless network even if your home's Internet service is interrupted.
For those just starting out with home automation, Homee might seem unnecessary. But it's not hard to imagine a household quickly acquiring a small armada of gadgets that each use a different protocol and come with their own oh-so-convenient mobile app. At that point, the ability to consolidate them into one easy control scheme would become very appealing.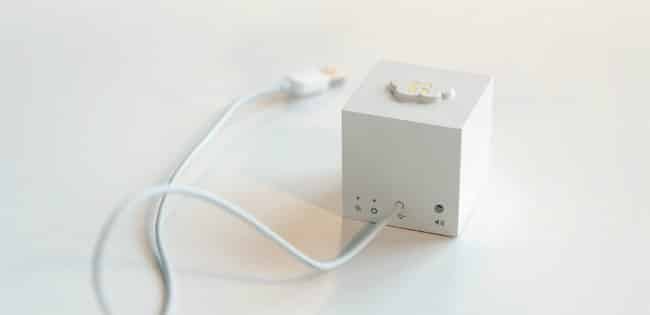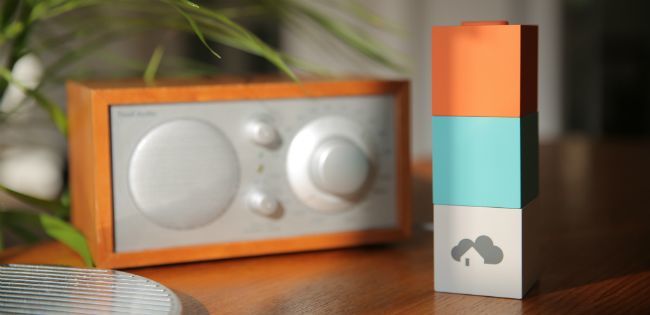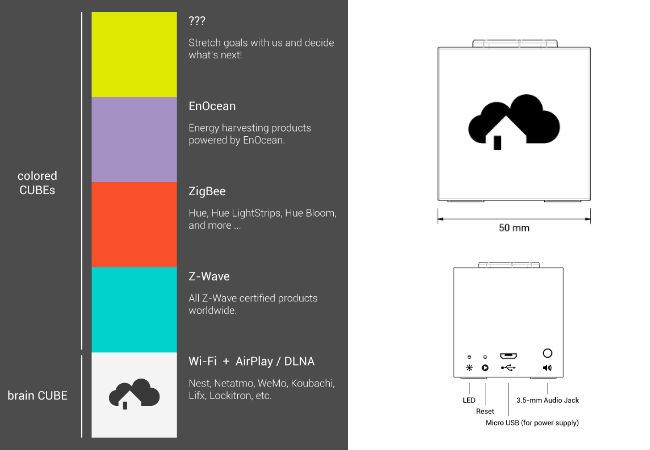 Homee's crowdfunding campaign runs through January 7th, 2014, with units planned to ship in April or May. Visit the Indiegogo page to place a preorder, and check out the video below to learn more.
Related: Connected Home Systems, Home Sensor Systems