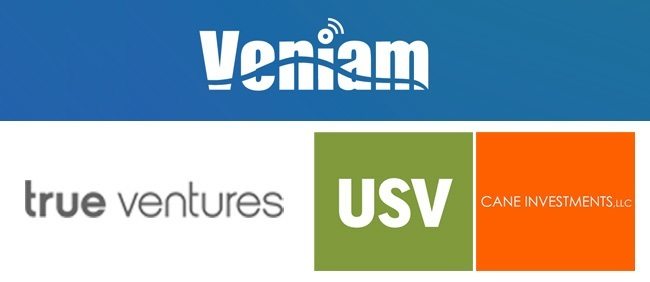 In the world of mobile connectivity, cellular's wide-area coverage remains king over short-range wireless technologies like WiFi. One way to expand WiFi coverage is through mesh networks, which pass data wirelessly from one node to the next instead of tying each router directly into the wired infrastructure. But mesh networks have yet to become widespread in urban environments.
Veniam, a Silicon Valley-based startup, hopes to change that. Its mesh-networking technology is designed to be installed in vehicles, especially fleets like public buses, taxis and garbage trucks. With enough vehicular nodes on the road, Veniam can create an invisible, every-shifting spiderweb of connectivity between its moving WiFi hotspots — and then offer than connectivity to the public.
In fact, the technology has already been deployed in the city of Porto, Portugal, where more than 600 vehicles, including almost the entire public bus fleet, carry Veniam's connectivity boxes. Bus passengers can take advantage of the free WiFi to move their data needs off the cellular network (and more than 70 percent do), and city transit managers are able to collect massive amounts of data from on-board sensors, such as the location, speed, fuel consumption and emissions of each vehicle.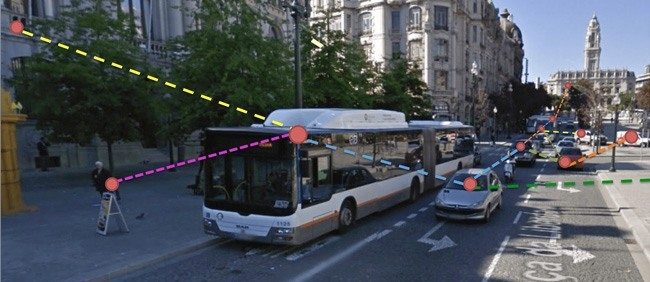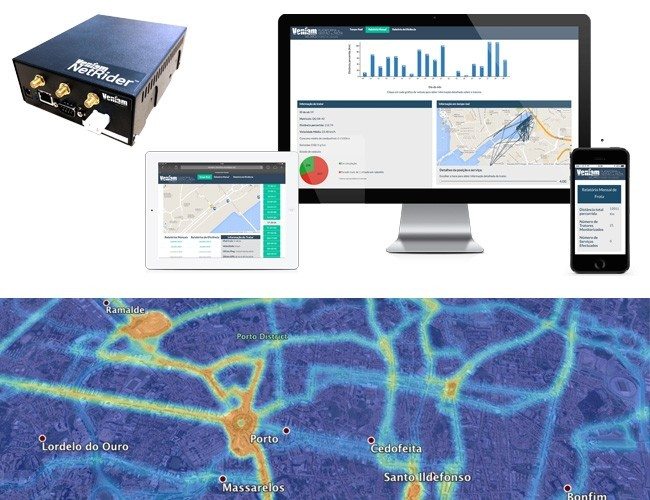 Veniam also provides connectivity in commercial and industrial situations where traditional WiFi is too limited and cellular connections can be expensive. Ports, airports, mines and construction sites are just a few places where a mesh network could ride along on the backs of vehicles and equipment, providing always-on coverage and gathering a variety of real-time (and delay-tolerant) data from each node.
Yesterday, Veniam announced a $4.9 million Series A investment round, led by True Ventures and including Union Square Ventures, Cane Investmentsand private investors. The company plans to expand its team and begin deploying networks in U.S. cities.
In addition to providing connectivity and improving vehicle fleet management, Veniam believes its networks will enable environmental monitoring and provide bandwidth for innovative Internet of Things applications.
Related: WeatherCloud, Connected Car Device Round-up