Who's the most underappreciated character on Star Trek? If you ask me, it's not one of the crew — it's the ship's computer. Voice activated and always listening, she could provide status reports, adjust environmental controls, and look up useful information in the ship's database. She was there when the crew needed her, stayed out of the way when they didn't, and interacting with her was as natural as speaking to a friend.
We've seen voice activation on devices like Google Glass and cell phones (I'm looking at you, Siri!), but now a Canadian startup wants to give you the technology to turn your home into the bridge of your very own Starship Enterprise: with Ubi, the "ubiquitous computer."
Ubi plugs into an outlet so it can deliver on the promise of always-on technology — no battery life issues here. It's got a speaker and a pair of microphones, a number of environmental sensors (temperature, humidity, air pressure, ambient light and sound), a WiFi chip, and a processor running a version of the Android OS.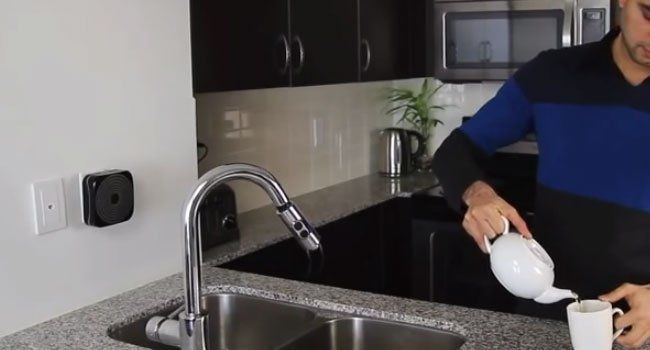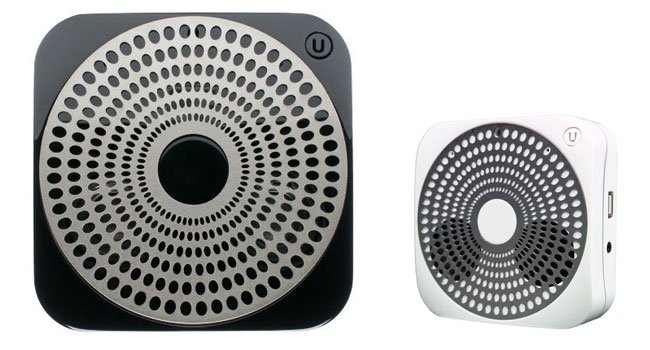 Like Glass, Ubi is activated with a trigger phrase. Then it's as simple as asking about the weather or dictating a text message — the team claims Ubi will be able to do almost anything that involves the Internet. And the more devices you connect, the more powerful Ubi becomes. With a properly networked home, you could have voice control over every appliance, light fixture, thermostat, stereo system, and dilithium-powered warp core in the house.
You do have a warp core…don't you?
Personally, I've never had much use for voice activation with my mobile devices. Most of the situations in which I'd want use it occur in public, where talking to your phone can be awkward or impossible. But a hands-free, voice-activated computer assistant in the home is another matter entirely. It seems especially great for the small things, like figuring out how many tablespoons are in a cup while your hands are covered in flour and egg white. (The kitchen would definitely be the first place I'd put an Ubi.)
Ubi began as a successful Kickstarter in 2012. Now the team is in an extended beta-testing phase they call Ubi Odyssey. They want feedback from early adopters to improve the device and create more ways for it to interact with other networked gadgets. Visit the Ubi website to sign up.
Related: Connected home products, Wireless home sensor systems