Scout is a wireless alarm system developed by Sandbox Industries' that wants to bring a level of simplicity in the installation and use of a security system for your home or office.
At the core of the system lies a base station outfitted with WiFi and Zigbee connectivity as well as a 3G cellular chip and a backup battery in case your home wireless network or power goes out.
Connected to the base station device are a suite of monitoring sensors that enable you to detect motion in the house, see if a window, door, or liquor cabinet has been opened while you were away, or arm the system as you leave using an RFID keyfob.
The security system can be monitored using a browser or one of the systems apps, and is managed based on a simple If This Then This type rule engine. Notification alerts, and granting or revoking access to the house or one of the RFID keyfobs in case you lose one of them can also be done remotely.
For additional flexibility you can integrate Scout with other Zigbee-powered home devices or add an optional $10 month service to have your home professional monitored using the on-board 3G connection.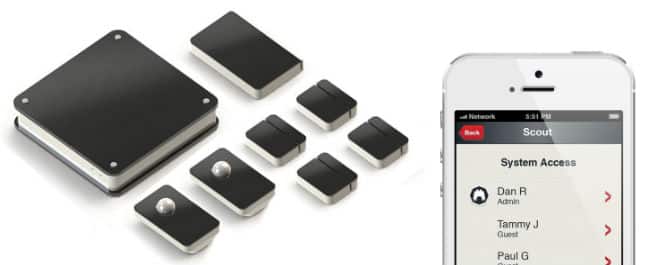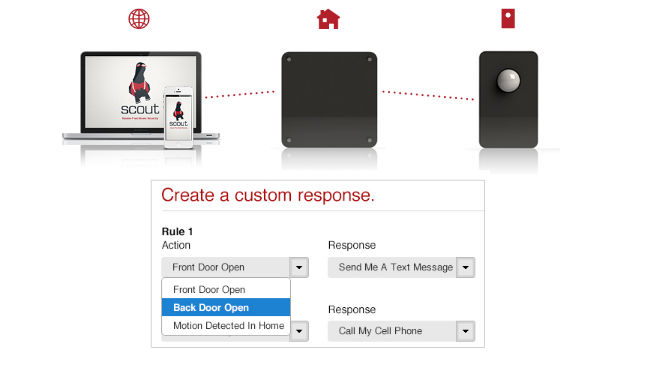 More details about the alarm system can be found at: Scoutalarm.com or by watching the product promo video embedded below.

Related: Simplisafe, Dropcam
Additional: Techcrunch, Mashable, Engadget