Withings (Acquired by Nokia)
Withings (Acquired by Nokia) creates a line of consumer smart home products.
Withings (Acquired by Nokia)
Withings, maker of connected home and health products, is moving into the sphere of remote home monitoring with its forthcoming product Withings Home.
The squat, cylindrical device includes temperature, humidity and air quality sensors, dual microphones, a speaker and a nightlight. Set into the real wood paneling is a 1080p HD camera that features a 135-degree viewing angle and infrared night vision mode. Bluetooth and Wifi provide connectivity.
Equipped with those digital eyes and ears, Home keeps a record of notable events around the house while the user is away. When a person or some other kind of motion is detected, like a pet running loose, Home will push an alert and record photos and short videos that are stored on the Withings cloud servers as part of a "Home Diary." The recordings are available for two days, with photos free to download for posterity; downloading video will require a subscription.
Users will be able to customize the behavior Home takes note of, so that they'll only get notifications if, say, a person walks into the room, if there's motion by the window, or if Home detects the cry of an infant. They can also use the camera, microphone and speaker to view live video and speak remotely to those back at home.

As an environmental sensor, Home is attuned to the normal range of atmospheric comfort and will provide light, sound, and push alerts if the air in the house becomes too hot, cold, dry or humid, or if unusual levels of volatile organic compounds (VOCs) are detected. Users can fine-tune the levels at which alerts are sent.
Like Withings' other products, Home is designed with iOS in mind and Android users may have to wait a while for compatibility. Home is an early adopter of Apple's Homekit, and also features support for the user-created, cross-product automation rules available through IFTTT.
To learn more about Home and be notified when the product launches, visit withings.com, or watch the video below.
Related: Connected Home System Round-up
Featured in Channel: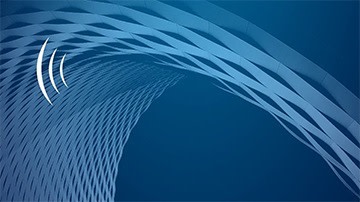 IoT Devices & Products
A spotlight on the products and companies
View